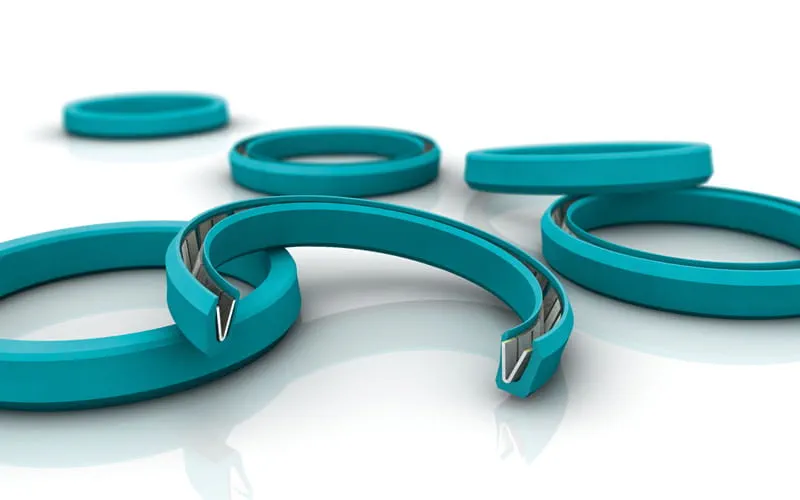 Suitable for reciprocating and rotary applications
Low coefficient of friction
Stick-slip free operation
High abrasion resistance
Dimensionally stable
Resistant to most fluids, chemicals and gases
Withstands rapid changes in temperature
No tendency for the seal to vulcanize against mating surfaces
Excellent resistance to ageing
Can be sterilized
Available in Hi-Clean version
Interchangeable with O-Ring and Back-up Ring combinations to AS4716 and ISO 6194
Turcon® Variseal® M2 is a single acting seal consisting of a U-shaped jacket and a V-shaped corrosion resistant spring. Turcon® Variseal® M2 has an asymmetric seal profile. The heavy profile of its dynamic lip with an optimized front angle offers good leakage control, reduced friction and long service life.
Typical Oil & Gas Applications Include: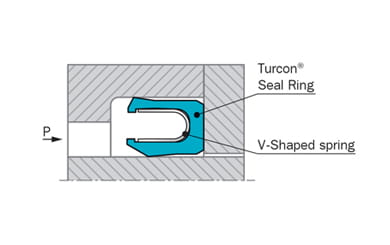 Parameters
Values

Operating Pressure

Maximum dynamic load:
2,900 psi / 20 MPa
Maximum static load:
5,800 psi / 40 MPa
(30,000 psi / 207 MPa with back-up ring)

Speed

Reciprocating up to 50 ft/s / 15 m/s
Rotating up to 4 ft/s / 1.27 m/s

Operating Temperature

-196 °C to +302 °C /
-320 °F to +575 °F
Special Turcon® and Zurcon® materials as well alternative spring materials are available for applications outside this temperature range.

Media

Virtually all fluids, chemicals and gases