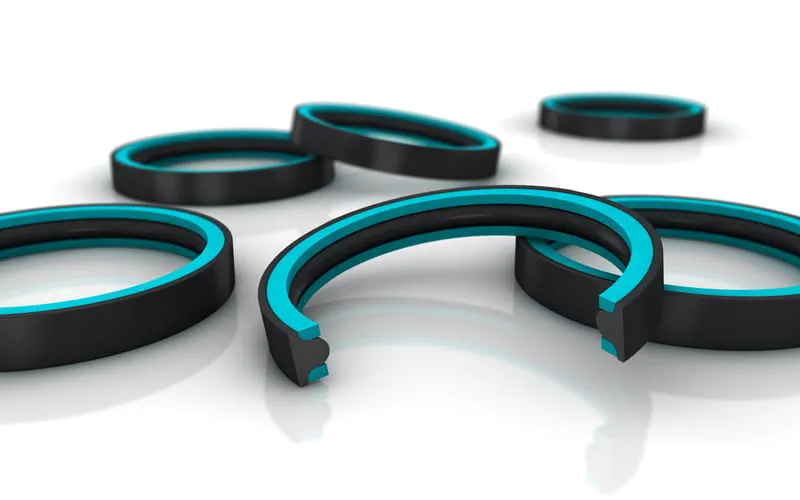 Good static and light-duty dynamic sealing effect
Excellent resistance to rolling within the groov
Excellent extrusion resistance
Provides bidirectional sealing
Preferred option for media separation, such as fluid/gas or fluid/fluid
Available in flash-free version
Sizes to suit all O-Ring grooves including AS-568 and ISO-3601 seal sizes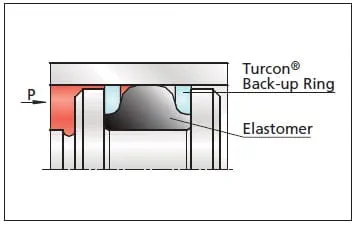 Turcon® T-Seal consists of a T-shaped elastomer sealing element supported by Turcon® or Zurcon® Back-up Rings on both sides. This combination results in a stable seal, the semi-circular lip configuration ensuring positive sealing. The side flanges, which form the seal's base offer excellent resistance to rolling and act as an effective platform to position and energize the anti-extrusion rings.
The one or two Back-up Ring widths offer especially good protection against extrusion. This is due to the additional material volume of the Back-up Rings compared to zero Back-up Ring widths.
Typical Oil & Gas Applications Include:
Parameters
Values

Operating Pressure

10,000 psi / 69 MPa
20,000 psi / 138 MPa static with Zurcon® Back-up Rings
15,000 psi / 103 MPa dynamic with Zurcon® Back-up Rings

Speed

3.3 ft/s / 1.0 m/s or higher for non-continuous or intermittent use

Temperature Range

-45 °C to +260 °C /
-49 °F to +500 °F
Dependent on elastomer

Clearance

As per AS-568 and BS - 1806 seal sizes

Media

H2S, CO2, Amines, Hydrocarbons, mineral oil, drilling mud, sea water and glycols depending on elastomer