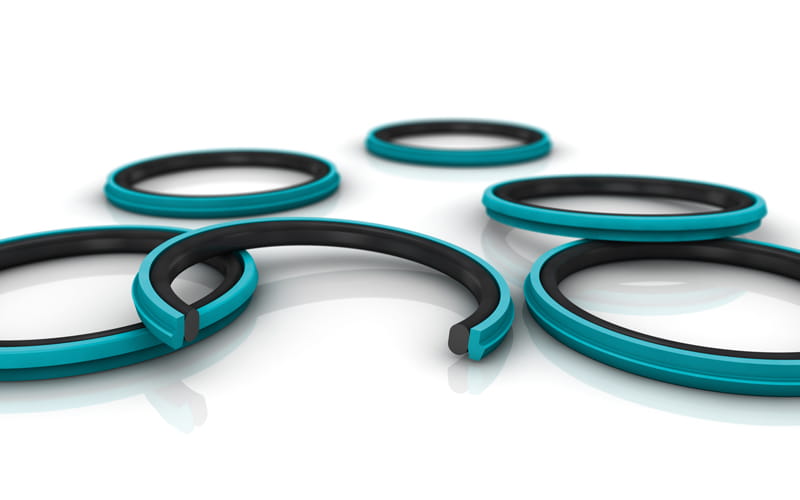 High static and dynamic sealing effect
Eliminates the build-up of disruptive intermediate pressures between seals
High extrusion resistance, to suit wide hardware clearances
High-frequency operation
Low friction, increasing performance and working life
Stick-slip-free starting, no sticking even after extended periods of rest
High abrasion resistance, maximum operational reliability
Compatible with virtually all media
Suited to mineral oil-based hydraulic fluids, flame retardant hydraulic fluids, environmentally-safe hydraulic fluids (bio-oils), water and other media
Simple installation without seal edge deformation
Unidirectional seal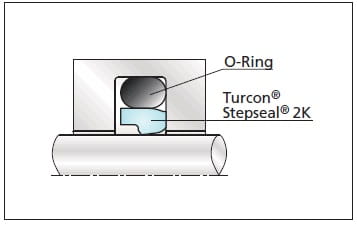 Turcon® Stepseal® 2K enhances sealing efficiency with better extrusion resistance giving superior leakage control and allowing larger hardware tolerances, making cylinder production more economic. It is also more uniform, showing low-friction characteristics throughout an extended life and even during the run-in period when friction forces can have the greatest effect on hydraulic seals.

Turcon® Stepseal® 2K can be matched to specific mating surfaces and media. Seals can be specified to meet the precise degree of extrusion and abrasion tolerance required for an application.
Typical Oil & Gas Applications Include:
Parameters
Values

Operating Pressure

Up to 8,702 psi / 60 MPa with hydraulic oil

Speed

Up to 49.2 ft/s / 15.0 m/s

Temperature Range

-45 °C to +260 °C /
-49 °F to +500 °F
Dependent on elastomer

Media

Mineral oil-based hydraulic fluids, flame-retardant hydraulic fluids, environmentally-safe hydraulic fluids (bio-oils), water and others depending on the elastomer material selected