Webinar: XploR™  S-Seal and XploR™  FS-Seal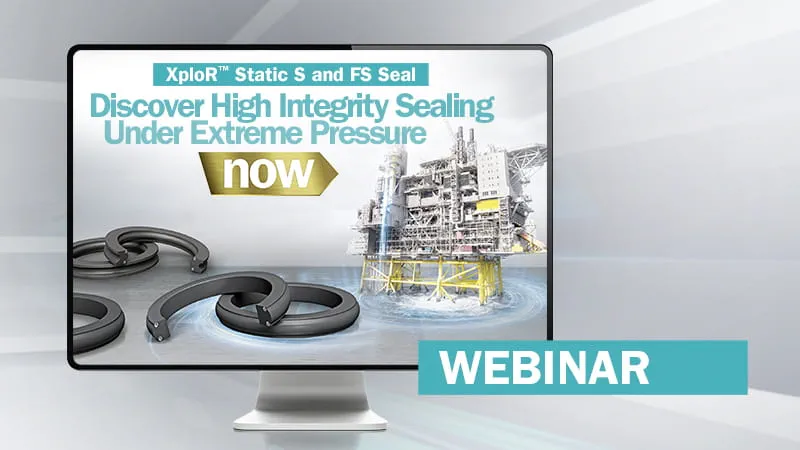 XploR™  S-Seal and XploR™  FS-Seal – Discover high integrity sealing under extreme pressure
Join our sealing experts to take an in-depth look at these new, spring-energized, static seals, which have been specially developed to offer leak-free sealing performance under extreme pressures. Bubble tight sealing performance and high extrusion resistance make these seals ideal for use in numerous oil and gas, chemical processing and chemical transportation applications.
Key takeaways of the webinar include:
Discover how the new XploRTM S and FS-Seals can benefit you by simplifying installation and lowering total cost of ownership
Understand how these seals improve the safety of critical systems in high pressure and temperature environments
Learn how the flexible one-piece seal design optimizes sealing performance for leak-free applications
Find out about our high-performance XploR materials, which are compliant to relevant global industry standards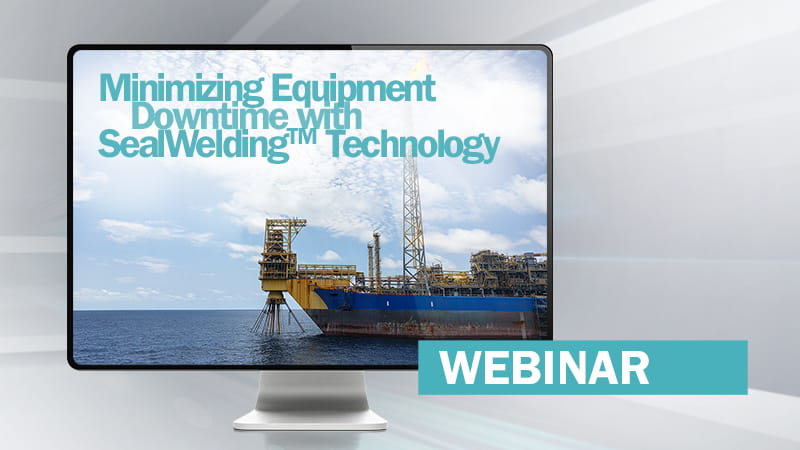 Minimizing Equipment Downtime with SealWelding Technology
In this webinar, Trelleborg Sealing Solutions experts provide an in-depth look at SealWelding™ technology and the advantages it offers.
SealWeldingTM technology reduces equipment downtime by enabling seals to be replaced in-situ. This unique solution removes the need for a complete disassembly, delivering cost and time savings.
Watch this webinar to learn how SealWelding™ technology:
Reduces down-time with in-situ seal change out
Delivers cost and time savings
Offers a sustainable solution, decreasing environmental impact
Allows for the upgrading of existing equipment with innovative Trelleborg designs and materials
Webinar: Advanced Composites for Energy Applications
Advanced Composites for Energy Applications
Key takeaways of the webinar include:
Discover how Continuous Fiber Thermoplastic Composites outperform traditional chopped fiber and thermoset composites and metallic structures in aggressive operating environments
Learn the advantages of selective reinforcement via Automated Fiber Placement, including complex shapes and customization to accommodate specific loading requirements
Discuss industry use cases, including composite bearings for low-friction wear applications and shields for structural strength, as well as applications requiring signal transparency
Learn how high-performance composites can improve efficiency and environmental impact through weight reduction, low friction, wear resistance, and extended service life
Whitepaper: Testing of HFC in High Temperature Applications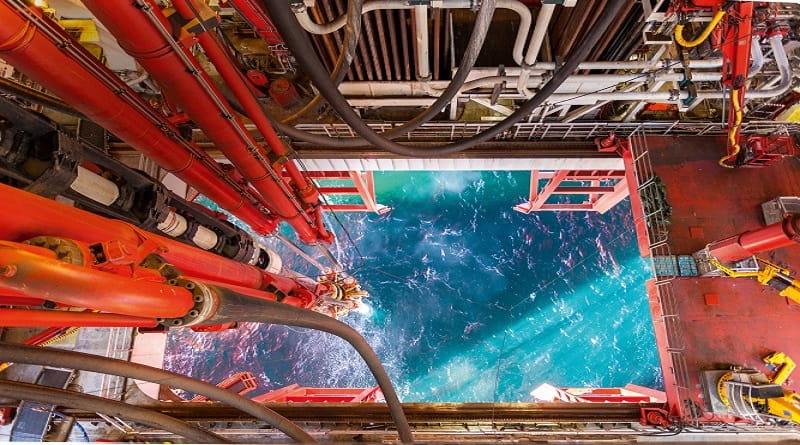 Water-based hydraulic fluids combined with high temperatures present new challenges for sealing material development
As the oil and gas industry moves to recover more challenging reserves and enters the development of High Pressure High Temperature (HPHT) fields, the risk of fire is increasing. There is therefore a move to the use of water-based hydraulic fluids, which present significant sealing challenges.
To ensure sealing performance is maintained in water-based hydraulic fluids, it is imperative that operators understand the effects of high temperature exposure of sealing materials within water-based hydraulic fluids. Until now, these two elements have not been thoroughly tested together at high temperatures.
Read more about sealing material testing with water-based hydraulic fluids in high temperature environments
Technical Articles
Expert pieces on seals and engineered products - Our collection of technical articles highlights a range of sealing technology topics. Trelleborg Oil & Gas experts share their insights on the latest advances in seals and engineered products.