Oil & Gas - NEWS OTC 2016 Houston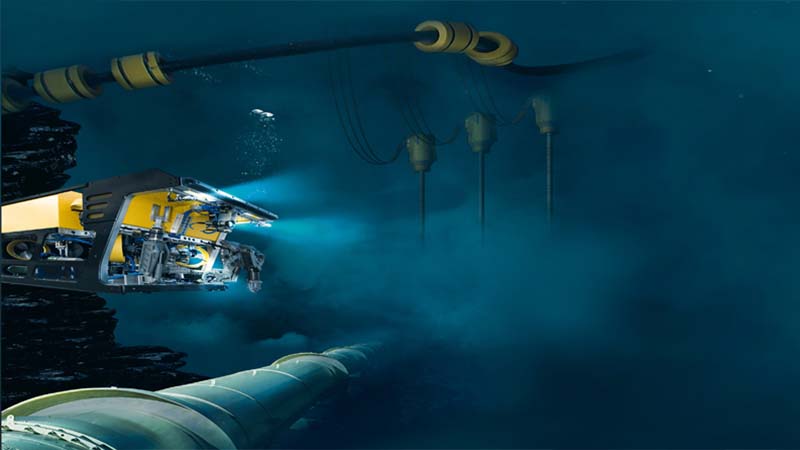 Offshore Technology Conference 2016 - Houston
OTC 2016 Houston
Offshore Technology Conference
NRG Park, Houston
May 2 to 5, 2016
Stand Number: Hall A, 5541
Trelleborg Demonstrates Collaborative Innovations in Action at OTC 2016.An industry slimming down is opening up the opportunity for implementation of innovative solutions to lower overall costs and optimize results of investments
A recent roundtable held by Trelleborg saw industry experts agree that the positive effect of the low barrel price is the creation of more effective operations that embrace innovative solutions that can lower overall costs while maintaining safety and minimizing environmental impact. The roundtable explored issues raised from Trelleborg's 'Next Level Report' that gathered views from people involved in the offshore oil & gas industry.
On the roundtable for Trelleborg was John Drury, Managing Director of Trelleborg's offshore operation in the UK. He said, "We are in a time when there is an opportunity, an appetite for discussions on alternatives. Being down in the supply chain working upward, we have to seize that opportunity and make our voice heard.
"There feels like there is a hunger for collaboration up through the value chain to the operators in the current climate. Although we all hope the oil price will go back up, there is a risk when it does that everything will slow back down again in terms of innovation. That would be the irony of the situation.
"During the years that the oil price was high, specifications have been developed by putting specification on top of specification. Now is a time to review them sensibly and change them. There is no suggestion that this will affect safety or create environmental risks. Rather, by focusing on engineering and material specifications, the aim is to optimize products that are delivered into the oilfield."
In light of these challenges, events like the Offshore Technology Conference (OTC) are central to sharing knowledge. At this year's show, Trelleborg's on-stand experts will demonstrate just some of the innovative key solutions which can help operators' bridge the gap between cost and performance.
Looking ahead to May, Trelleborg will also highlight some of the ways in which the market can lower project costs through collaboration and innovation, optimize productivity and retain competitiveness as barrel prices recover. Visit stand 5541 for demonstrations and further discussion.
Jonathan Fox, Senior Product Development Engineer for Trelleborg's offshore operation,
says: "Pipelines unsupported over free spans, such as steel catenary risers and rigid steel flowlines, are prone to VIV fatigue, which can lead to serious issues such as pipe girth weld failure or premature pipe malfunction. To combat this, the Tri-Strake™ comprises interlocking moldings, with three-start helical strakes.
"By using our vast offshore and vortex induced vibration (VIV) knowledge, we were able to develop and design the Tri-Strake™ in response to the market demand for a high quality, cost-effective VIV suppression solution. The design enables the system to be stacked during shipping, ensuring more efficient and cost effective transportation as well as quick installation."
Downtime caused by failure or maintenance often yields a considerable cost that can be avoided. Henk-Willem Sanders,
FPSO Focus Group Leader at Trelleborg Sealing Solutions
says: "Our innovative SealWelding™ technology allows seals to be welded in-situ on an FPSO platform, eliminating the need for the platform to disconnect and return to shore. Facilities will no longer need to shut down operations for weeks at a time, causing significant loss of earnings from production. Solutions such as ours not only add value, but save a significant amount of time and naturally, costs too."
While drilling offshore spans to new, far-off locations, conventional means for installing offshore oil rigs are cost-prohibitive.
Julian Wee, Managing Director within Trelleborg's engineered products operation
, says: "With topsides now often weighing more than 30,000 tons, floatover operations are a cost-effective alternative to conventional installation methods. However, installation windows are small and the mating process between the topside and the jacket legs must be controlled and executed precisely, to avoid damage and downtime.
"During the topside lowering process, the barge may undergo significant heave and other motions due to wave and current actions. Our leg mating units (LMUs) and deck support units (DSUs) are designed to take shock impacts. This is one of the ways our solutions prevent damage during floatover. We also test our LMUs to the actual specified loads in order to confidently validate design requirements. With topsides ranging anywhere from 3,000 MT to 47,830 MT, LMUs cannot simply be scaled up to cater to the greater demands and loads. Specific analysis and calculations must be implemented to guarantee their performance at any size. "
There is a growth in the Liquid Natural Gas (LNG) market to lower storage and transportation costs as it takes up 1/600th the volume of natural gas. However, it is more difficult to handle, stimulating the need for safe economic offloading methods.
Vincent Lagarrigue, Marketing and Proposal Manager within Trelleborg's oil and marine hoses operation
, says: "There was an absence of offloading solutions in the market, so we teamed up with Saipem to design a cryogenic floating hose. It can operate in sea states with wave heights of up to three and half meters at connection and four meters during transfer and disconnection – even with non collinear wind or current directions. Our design enables transfer between the LNGC and FLNG terminal to be increased from a standard five meters to 150-250 meters, significantly limiting the risk of collision."
Lagarrigue will be presenting a paper at the conference regarding tandem LNG offloading on 3 May at 9:30 am (Session 16-Floating LNG Projects and Developments).
Trelleborg will exhibit its range of innovative offshore solutions at OTC Houston 2016 in hall A at stand 5541. Products are designed with quality, performance and efficiency front of mind and include high performance pipeline protection and insulation, buoyancy, floatover technology, seals and hoses.
You can download a copy of the Next Level Report using the following link:
>> Download the Next Level Report
You can watch the Next Level Roundtable videos using the following link:
>> Watch the Next Level Report