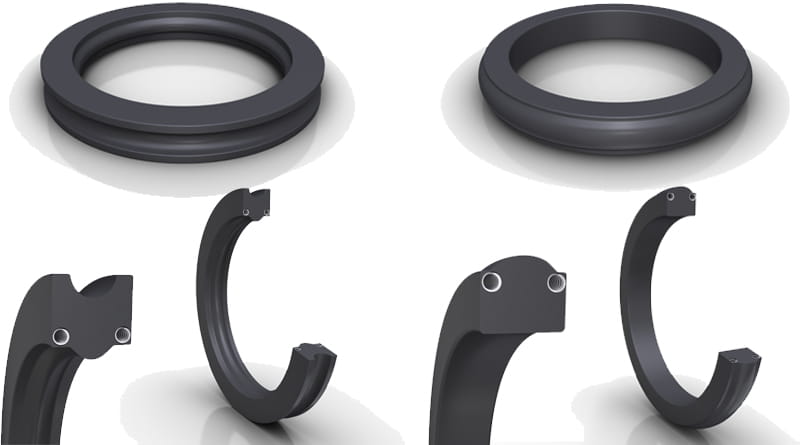 Single piece bidirectional elastomer seal for high pressure applications
Integrally molded helical springs provide a high level of extrusion resistance in a single piece, compact sealing element
Custom-engineered to fit existing tube sizes
Materials compliant with NORSOK, API and Total standards for demanding downhole environments
Commonly known as spring seals, the XploR™ S-Seal and XploR™ FS-Seal from Trelleborg Sealing Solutions are custom engineered, spring-energized elastomer seals. They combine the benefits of integral support components with the flexibility of an elastomer seal, offering maximum extrusion resistance in demanding high pressure sealing environments, such as those found within oilfield casing and tubing applications.
Temperature Range

-20 °C to + 200 °C
-4 °F to + 392 °F

Pressure Resistance

100 MPa
15,000 psi

Sizes Available

Custom engineered to suit application required

Speed

For static use only

Media

Mineral oil, synthetic fluids, water-based hydraulic fluids and
other media depending on elastomer material selection.