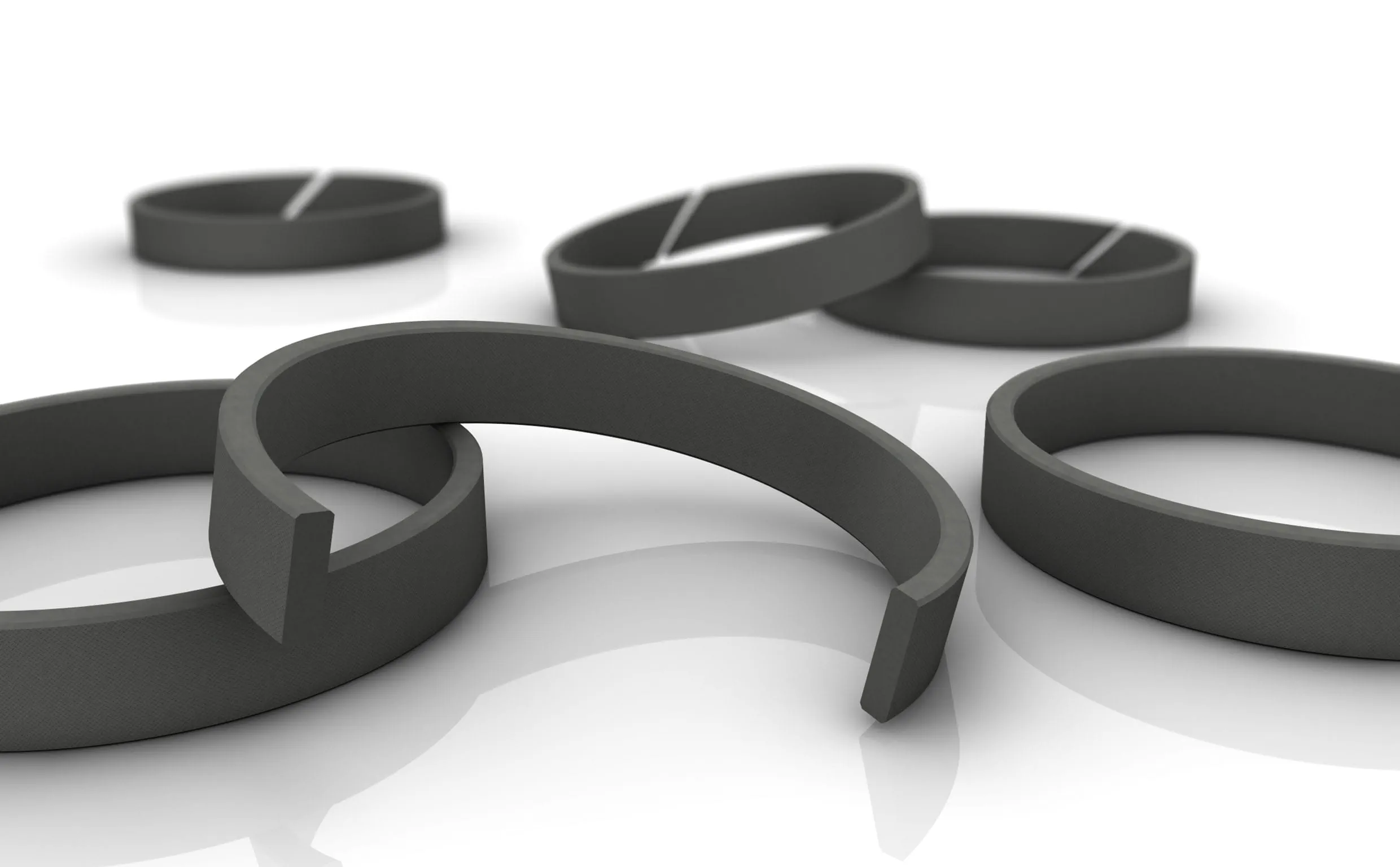 No stick-slip effect when starting for smooth operation even at very low speeds
Minimum static and dynamic friction coefficient for low operating temperature and energy loss
Suitable for non-lubricating fluids, depending on Turcite® material, gives optimum design flexibility
High wear resistance ensures long service life
Suitable for most hydraulic fluids and gasses depending on material selected
Any debris in the system is absorbed by the Slydring® to avoid damage to harder mating surfaces
Good damping effect
Protected from diameter variations of counterpart
Passes over holes in its mating surface
For linear and rotary service
Safe assembly when Slydring® is fixed in the groove
Teardrop pattern promotes formation of a lubricant film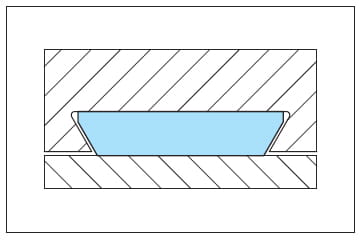 The Turcite® Slydring® series has gained wide use as piston and rod Wear Rings due to their excellent performance and simple Installation. In particular, in situations where the Slydring® has to pass dimensional variations or holes.
Groove Design & Mounting
Turcite® Captive Slydring®, with a Teardrop structure as standard, is supplied as a strip with a dovetail shaped profile and is mounted in grooves with a corresponding shape.
The grooves, are fairly simple and can be machined on any type of lathe without additional cost or special tooling. The installation inlets of the grooves do not require exact dimensions and can be made with a suitable hand operated grinder.
Mounting is easy and straightforward. The end of the strip is inserted in the groove inlet and pushed into the groove and along the circumference. On large diameters, installation may be eased by punching a hole in the strip and pulling it along the groove with a suitable tool.
After mounting, the Turcite® Captive Slydring® is locked in the groove and will not require special care during assembly.
Applications
The Turcite® Captive Slydring® is ideal for all types of equipment where positioning of the Wear Ring cannot be controlled during assembly or where its function requires it to be kept fixed in the groove:
Wave compensators
Pressure boosters
Jacks
For piston Wear Rings, it would typically be used where the piston is inserted through a long cylinder head, where there are thread and grooves. It could also be expected to pass holes or diameter variations in the bore during dynamic operation.
On rod bearings, the Captive Slydring® will ease installation of rods in large diameter bushings or save the expense of long seal/Wear Ring carriers in plunger type cylinders. In cases where the rod end is moving in and out of the Wear Ring area, this type of Captive Slydring® installation is required.