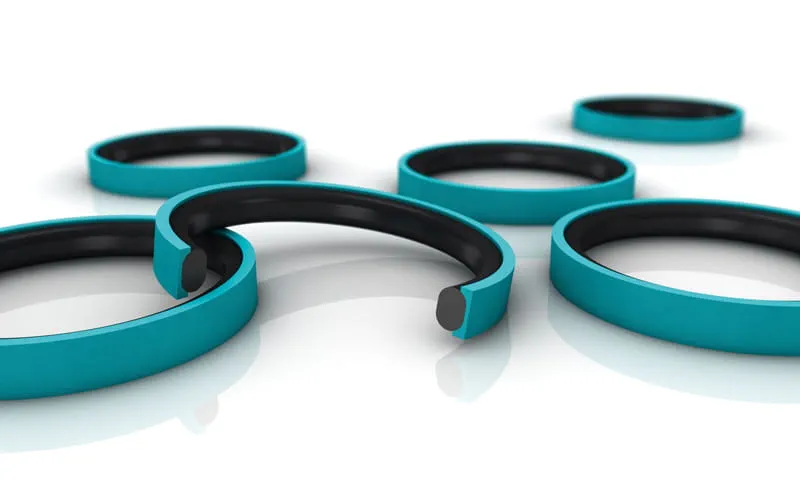 Good static and dynamic sealing effect
Low friction, high efficiency
Operating temperatures of -45°C to +260 °C / -49 °F to +500 °F
Good chemical compatibility depending on elastomer
Leak-tight reliable sealing performance
No adhesion even after extended periods of rest
High abrasion resistance
Long service life
Stick-slip-free starting
Simple installation
Sizes to suit all O-Ring grooves including AS568 and ISO 3601 seal sizes
Turcon®Double Delta® is the original slipper seal developed to improve the performance of O-Ring and Back-up Rings. It is a double-acting seal energized by an elastomer O-Ring. Demonstrating good friction properties, Turcon® Double Delta® provides stick-slip free starting and excellent dry running.
The O-Ring in Turcon® Double Delta® preloads the seal cap in the thin, flexible middle section. This provides good leakage control even at low pressures.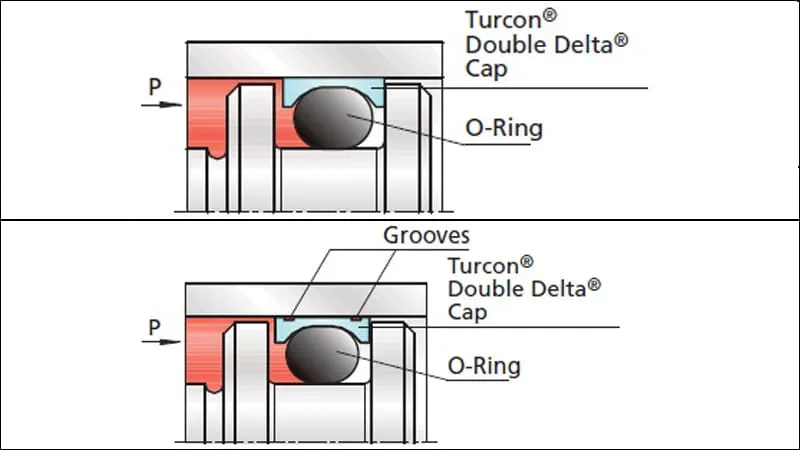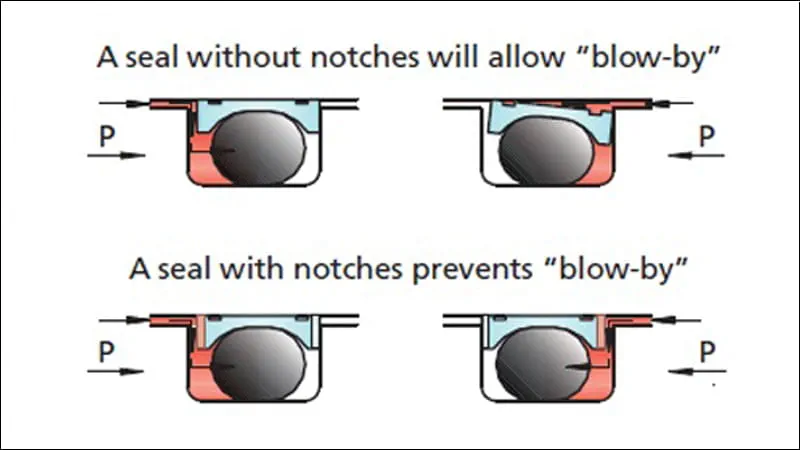 Typical Oil & Gas Applications Include:
Reservoir Sampling Tools
Subsea Trees: Gate / choke valves, actuators and control modules
Blow-Out Preventers (BOPs)
Downhole and intervention tools
Fishing and jar tools
Flow Control Equipment; Ball Valves and associated devices
Offshore Topside Hydraulics
Parameters
Values

Operating Pressure

5,000 psi / 35 MPa
(15,000 psi / 103 MPa with Back-up Ring)

Speed

Up to 50 ft/s / 15.0 m/s

Temperature Range

-45 °C to +260 °C /
-49 °F to +500 °F
Dependent on elastomer

Clearance
As per AS568 and ISO 3601 seal sizes. Larger clearance possible with Back-up Ring

Media

Mineral oil-based hydraulic fluids, flame-retardant hydraulic fluids, environmentally-safe hydraulic fluids (bio-oils), Downhole fluids water and others depending on the elastomer material selected