From concept to creation – seal profiles on demand
For Oil & Gas industry customers, Trelleborg Sealing Solutions can provide our QuickSeal Express Delivery Service for seal profiles in a range of industry specific materials: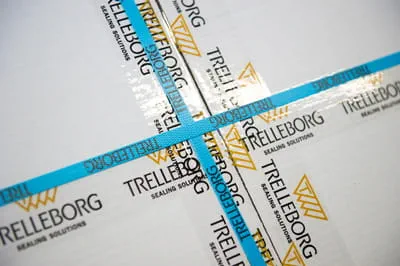 Seal Profiles

O-Rings (Including X-Ring & D-Ring Profiles)
Turcon® T-Seal
Custom Molded Elastomeric Parts

Material Choice

QuickSeal Express Delivery Service includes all materials from the XploR™ range - an entire family of advanced elastomers especially developed for oil and gas applications. The portfolio includes compounds in HNBR, FKM, Aflas® and Isolast® Perfluoroelastomer , each of which demonstrates best-in-class Rapid Gas Decompression (RGD) for its material type.
Parts can be shipped within two working days of order received – please contact us to discuss your immediate requirements.
Our flexible approach offers our customers the best possible solutions in the sealing industry. In production, our strength is in producing non-standard seal profiles according to customer demands.