Increase Sustainability in Hydraulic Applications with Lubrication Management and Counter Surface Technology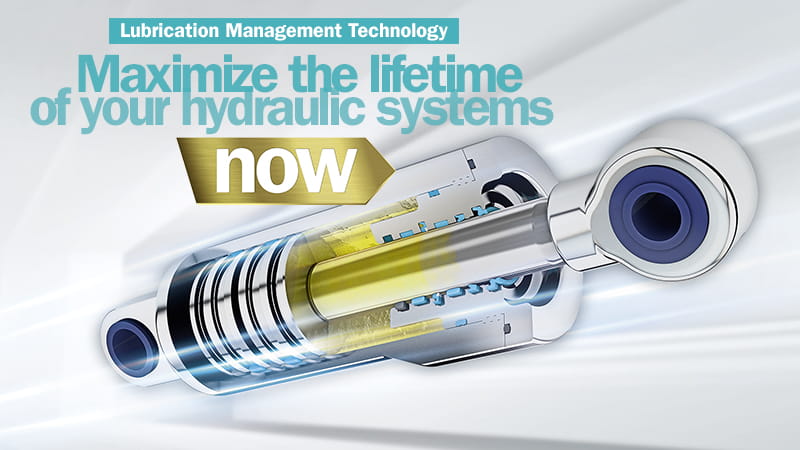 Trelleborg Sealing Solutions is a leader in fluid power sealing, pushing the capabilities of sealing technology for hydraulics to enhance performance, while making fluid power applications more sustainable.
Lubrication Management not only extends seal life, but it also significantly reduces friction, lowering the energy required to power hydraulic systems and potentially allowing for the downsizing of drive components. Closely linked to Lubrication Management, Trelleborg's surface coating research enables optimization of alternative surfaces to chrome, which is now banned as a counter surface due to environmental regulations.
Dr. Mandy Wilke, Senior Manager Global Technical and Intellectual Property Management at Trelleborg Sealing Solutions, explains: "Lubrication Management is more than choosing and applying a lubricant. It's about managing and adjusting the lubrication conditions of all elements within a sealing system, reducing the load on each element and optimizing the friction-wear lifetime of the system."
A holistic approach to machine maintenance

Lubrication Management focuses on friction points: the seals and bearings and the interfaces between surfaces in motion that are constantly subjected to pressure and wear. When friction is minimized, the risk of system damage and failure is often lowered. Additionally, the resulting increase in energy efficiency can allow for lower energy density within the system, thus reducing potentially harmful heat sources.

Effective sealing and lubrication

Performance, efficiency and longevity. These are the things that matter in engineering. They're also the things that an effective sealing and lubrication system safeguards. Trelleborg's Lubrication Management technology transforms hydraulic sealing by adjusting lubrication conditions of all single sealing elements within a sealing system. Trelleborg's Lubrication Management technology approaches hydraulic sealing and lubrication systems from a comprehensive perspective, in which each element is a complementary component of a unified whole. Adequate lubrication is used to reduce the load on each sealing element, thereby optimizing the performance of the hydraulic system in terms of friction, wear and lifetime.

>>Find out more about lubrication management

Technical webinar
Join Dr. Mandy Wilke for an in-depth look at how Lubrication Management technology can optimize performance of hydraulic sealing systems
>>Watch the technical webinar

White paper
Our technical white paper, An Introduction to Lubrication Management gives an in-depth view of the world of sealing and lubrication, from its history to the latest developments and solutions.
>>Read the white paper

>>Download the brochure Revolutionizing Hydraulic Sealing
>>Contact us to discuss lubrication management for your application